Cartoonist, illustrator and painter Lubomír Vaněk was born under the sign of Cancer in 1961 in Brno.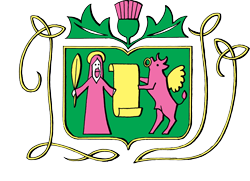 Here he also studied at the School of Arts and Crafts and a private study of portraiture with Ak.mal.prof. Věra Frydrychová. He still lives and works in Brno. He was widowed in 2015, but is now married for the second time and has two daughters and one grandson. He used to work as a promotional artist, but since 1989 he has focused on cartoons and cartooning. It cooperates with many Czech and Slovak magazines, newspapers (Rovnost, Deník, Dikobraz, Stadion, Český deník, Týdeník televize, Puls, Křížem krážem, Listy, Květy, Lidové noviny, Podnikatel and many others) and all three main Czech television stations.
He has so far published three books (From Revolution to Divorce – 1994, Jokes from the Heart – 2000 and Faces of the White House – 2008) + leporelo Průřez Vaňkem ( 2011 ). He contributed illustrations to more than thirty of them. Of the latter, for example. Fairy tales and stories from Svitava, from Svratka (written by Zdeněk Peša – 2010), Football humoresques (Peter Scheck – 2011), Your stories (Jan A.Krystek – 2011) , illustrations for a primary school textbook (2012) . He is the author of CD covers (e.g. Šíp and Uhlíř v Šarád, Blues.ex and Dragan), calendars, company logos and mascots, comics, drawings for advertising purposes, animation drawings for websites. He also works with computer graphics, free painting and illustrations for children.
He has published a number of feuilletons (e.g. the cycle Chicken or Egg for the magazine Moment or a series of travelogues in the daily Rovnost). He has exhibited solo 22 times, participated in many joint exhibitions and international cartoon festivals, where he won three awards (Italy, England, Czech Republic). Since March 2008 Lubomír has his own permanent mini gallery in the Museum of Records and Curiosities in Pelhřimov.
In 2007, the Cartoon Assotiation C.R.N. ranked him among the 101 great cartoonists and portrait artists of the world. He is a member of the Friends of Scotland, the Czech Union of Cartoonists and the Society of the Enemies of Sadness and Friends of Jazz. Apart from drawing, he loves travelling + photography, especially in the Nordic countries and most of all in the Scottish Highlands. In July 2011 he turns 50 years old and on this occasion he organizes a series of exhibitions accompanied by a leaflet Cross-section of fifty years of Vanek.
Lubomír Vaněk deals with the so-called. by quickly drawing caricatures, he performs at receptions, corporate promotional events and parties in the Czech Republic and abroad, where he is able to draw a large number of guests in a short time. He is also listed in the Guinness Book of Records as the fastest cartoonist in the world (see Records section).